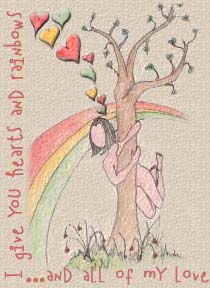 I can't believe this!!
Was thrilled to be presented with this award from HealingWell.com! It's a very great encouragement for me especially since this is the very first award for my very first website on the Internet. Really grateful to all my supportive friends and everyone who has provided me with constructive advice and critical comments such that this site is so much more user-friendly now than the very first day it was started!! And I would also like to "thank" the editor of HealingWell.com for his recognition and support!

Everyone, Thank You so Much!!

Will always try to make it better!
Received on May 4th 2001
Congratulations,
Your web site has been selected as a recipient of the
highly regarded "Editor's Choice Award" from
HealingWell.com. This award is reserved for select
health web sites that exhibit 1) exceptional web design,
2) reliable and quality health information on disease
and disorder topics, and 3) patient accessibility and
support.

HealingWell.com is a thriving community and information
resource site on diseases, disorders and chronic illness,
including feature articles and information, patient stories,
community message boards and chat, free email,
free web pages, medical news, books, and links to
disease-related web sites. Again, congratulations and
thank you for your online efforts.

Peter Waite, Founder & Editor
HealingWell.com - Community, Information, Resources
on Diseases, Disorders and Chronic Illness