Famous People With Epilepsy
In history, epileptic seizures have a power and symbolism of creativity or unusual leadership abilities. A neurologist once said this:
"Sometimes the same things that cause epilepsy result in giftedness. If you damage an area [of the brain] early enough in life, the corresponding area on the other side has a chance to overdevelop."
What is also clear in the relation of genius and epilepsy is that prominent prophets and other holy men, political leaders, philosophers, and many who achieved great-ness in the arts and sciences, suffered from epilepsy. People with epilepsy have excelled in every area and are responsible for changing civilization as we know it, all of whom are strongly suspected or known to have had epilepsy. It's an impressive group!
Click on the name for detail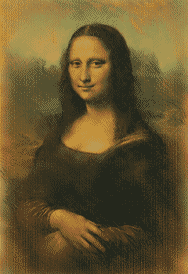 Moliere
Algernon Charles Swinburne (English poet)
Buddha (founder of Buddism)
Guy de Maupassant (French author)

Neil Young ( Canadian rock musician)

Hector Berlioz (French composer)

Mike Nolan (singer with Buck's Fizz)

Tony Grieg (cricketer)

Richard Jobson (model, presenter, singer with 'The Skids')

Jonty Rhodes (cricketer)

Max Clifford (publicist)

Margaret McEleney (Won seven medals in 1996 Paralympic Games)

Queen Boadicea

Sister Wendy Beckett (art expert)

Clare Gorham (writer and TV presenter)

Ian Curtis (singer with Joy Division)

Doug Wert (golfer)

Martha Curtis (concert violinist, public speaker)

Reginald Bosanquet (newsreader)

Bud Abbott ( America comedian of Abbott and Costello fame)

Elizabeth Clare Prophet (spiritual leader)

Hannibal (Carthaginian general)

William Pitt (politician)

Rodney King and Reginald Denny (LA riots)

James Madison ( fourth US president )

Alan Blinston (British marathon runner)

Tony Lazzeri (baseball)

Neil Abercrombie (congressman)

Tony Grieg (cricketer)
Elton John ( English pop singer)
Richard Burton (actor)

Danny Glover (actor)
Gary Howatt (hockey player)
William the Third
Saint Paul the Apostle
Sir Walter Scott (literary figure)
Michael Wilding (Actor)
Tony Coelho (a former California congressman; author of the American Disabilities Act and Chair of the President's Committee on Employment of People with Disabilities)